STAT FOUNDATION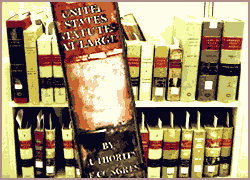 A website devoted to the purpose of exposing to THE SUPREME COURT OF TEXAS that the State Bar of Texas, a Trade Association, has failed to investigate Grievances filed against Attorneys and Judges. Instead of providing Disciplinary Action to Attorneys, the Texas State Bar dismisses Grievances of disgruntled Texas Legal Clients and Texas Attorneys who file Grievances against unethical attorneys as inconsequential and unimportant. The State Bar encourages Misconduct, Barratry, Corruption and Malpractice, asserting that the Texas Bar has the support of THE SUPREME COURT OF TEXAS in denying Texans' Right to Due Process: (1.) Right to Notice of Grievance Denial including a full explanation, (2.) a Right to ask for Redress, and the Right to Appeal improper State Bar Denials in each Grievance filed with The State Bar of Texas.
For more than the last eight years, I, Debbie G. Asbury, a non-attorney who has filed Grievances, have been denied each Grievance without any explanation and denied any Appeal. I have compiled a comprehensive Report to THE SUPREME COURT OF TEXAS and presented testimony and documentation to the current Sunset Review Process. I am gathering information and documents to lead a Lawsuit against the Texas State Bar in conjunction with the Federal Trade Commission (FTC) - in the same manner as the February 25th, 2015 decision in North Carolina State Board of Dental Examiners v. FTC ("Dental Examiners"). State Governors and Legislators can no longer afford to ignore the misbehavior of State Licensing Boards. This bad behavior has been going on for decades. Licensing Boards, composed of members of the very occupations they are supposed to regulate, have been adopting anti-competitive restrictions that HARM CONSUMERS, stifle innovation, and yield no real public benefits. AND WHEN THESE RESTRICTIONS INEVITABLY ARE CHALLENGED IN COURT, STATES HAVE BEEN LEFT FOOTING THE BILL TO DEFEND THE STATE LICENSING BOARDS.
This website's mission is two-fold:
First: to require THE SUPREME COURT OF TEXAS to create a new discipline system and remove the Grievance Process away from the Texas State Bar, a "Trade Association."
Second: to form a large pool of Texans who have been denied an investigation of their Grievances against unscrupulous Texas attorneys in a "Class Action Lawsuit" against the State Bar of Texas. For more than the last 6 (six) years, the State Bar of Texas has routinely issued DENIAL NOTICES WITH NO EXPLANATIONS AND NO APPEAL RIGHTS to attorneys and non-attorneys who have taken time to compile Grievances. The Texas State Bar has kept a log of the "standard form" denial notices sent to each individual regarding Grievances. Each and every Texan who has been insulted by the improper denials deserves, at least, a full explanation of the denial and, if still dissatisfied, a Right to Appeal.
I can only wonder why any Texan would ever again retain an attorney in Texas - at all - when it is well publicized that Texas attorneys are not provided with Disciplinary Action by The State Bar of Texas. IT IS MANDATORY THAT THE SUPREME COURT OF TEXAS "shall exercise administrative control over the State Bar."
---
OCCUPY SBOT UNCONSTITUTIONAL GRIEVANCE DISMISSALS AND DENIALS - organized to stimulate a national conversation around the issue of class and inequality, in order to achieve legislative victories​.
Organized Crime of the Disciplinary Counsel, (OCDC) Page 1 of Table of Contents

To achieve "Processing Time Goals," the State Bar of Texas purposely misconstrued Legislation
( Eff. 1/1/2004) to routinely DEPRIVE Grievance Complainants & Respondent Attys of Due Process of Law Pg. 3

Per State Bar Procedural Instructions, PROCESSING A GRIEVANCE presents BOTH a "first and a second
opportunity for a favorable outcome" --- DISMISSAL WITH NO DISCIPLINARY CONSEQUENCE TO ATTY! Pg. 4

In 2014, The Supreme Court's revision to Rules (TRDP 15.06(c) and Rule 13 of CLD's Internal Operating
Rules) revealed the State Bar's dogged observance to an unlawful procedure of obstructing justice in
which evidence of Misconduct is CONCEALED in"(SECRET), CLOSED, DENIED & DISMISSED FILES UNTIL
EXPUNGEMENT." The Bar reacted by ignoring the new Rules, as though Rules do not apply to the Bar. Pg. 7

"Protecting the Public" edicts and photos of grinning Bar Members cannot obscure the Bar's intentional
falsification of data: it is NOT POSSIBLE (barring Divine Intervention) for active members to increase by
30% (2004-2015) AND for an accurate, corresponding count of number of Disciplines to decrease by 31%! Pg. 8



Just below is a letter with documentation that I have sent to Officials and Appointees of the State Bar of Texas - with information that I have compiled for The Sunset Review scheduled for 2016. I want ALL TEXANS to understand how important it is to file GRIEVANCES…against those lawyers…and file Complaints against Judges…with the Commission on Judicial Conduct…By 2017…I firmly believe that…the State Bar of Texas will be REMOVED…///CASTE OUT by THE SUPREME COURT…with help from The Sunset Review...and will no longer make any determinations on Grievances…The Supreme Court will provide another AGENCY…which reports directly to It. ALL OF US WHO HAVE FILED BONAFIDE GRIEVANCES…against lawyers..(and complaints against judges)…will have our cases "revisited." But, if you have NOT FILED A GRIEVANCE…OR PURSUED IT…of course, your Grievance and/or Complaint cannot be "revisited."

I contend that --- if THE SUPREME COURT DOES NOT TAKE ACTION in 2016…there will be a HUGE CLASS ACTION LAW SUIT…I will be involved but it will be led by top notch attorneys…SUPERLAWYERS…like Marc R. Stanley.
Sincerely, Debbie G. Asbury
We hold these truths to be self-evident, That all men are created equal, That they are endowed by their Creator with certain unalienable Rights, That among these are Life, Liberty and the pursuit of Happiness. That to secure these rights, Governments are instituted among Men, Deriving their just powers from the consent of the governed.
___
The Office of the Chief Disciplinary Counsel's (CDC) and the Board of Disciplinary Appeals' (BODA) ineffective and Improper Notices Procedure and Grievance Denial Procedure are an absurd "finger pointing exercise" and an embarrassment to the Commission for Lawyer Discipline, The Texas State Bar and The Supreme Court of Texas. After an improper CDC classification of a Grievance as an "Inquiry-to-be-dismissed and, therefore, inconsequential to respondent attorneys," CDC and BODA absurdly blame each other for the failure to classify a Grievance and Amendment as a Complaint when it describes and documents offenses which are clearly recognized as violations of the Texas Disciplinary Rules of Professional Conduct (TDRPC).·

BODA's standard form denial notices improperly state there can be no further appeals of Grievance Denials.

"The appeal is complete, and the Board's file for this matter is closed. The Board's decision not to grant the appeal is final, and there is no appeal from the Board's decision."



BODA points the blame at the CDC in the false and unauthorized standard Grievance Rejection and Denial Notice form letter. "After reviewing the grievance as filed with the State Bar Chief Disciplinary Counsel of the State Bar of Texas and no other information, the Board has determined that your appeal should not be granted as the conduct described does not allege a violation of the Texas Disciplinary Rules of Professional Conduct. Therefore, the Board affirms the dismissal of the grievance by the Office of the Chief Disciplinary Counsel."

CDC points the blame back at BODA. On December 29th, 2014, after failing to classify a Grievance filed on August 19th, 2014 and the Amended Grievance filed on December 8th, 2014 as a "Complaint," even though both fully describe and document Professional Misconduct of Adam Alden Campbell as defined in the TDRPC, CDC refused to review my Amended Grievance filed on December 8th, 2014. Per CDC's letter Re: 201407386 Debbie G. Asbury – Adam Alden Campbell dated December 29th, 2014 CDC's Assistant Disciplinary Counsel S.M. Beckage rejected my Amendment indicating: "these allegations have been previously considered and dismissed by The Board of Disciplinary Appeals. Accordingly, this grievance has been dismissed as an Inquiry."




Click Here to read Mission Statement for Stat. Foundation